Your Best Smile Is Within Reach – Orthofi
Choosing the right orthodontic provider for you and your family shouldn't be taken lightly. You have to take experience, environment, technology, and more into consideration. At Great Big Smiles Orthodontics, we continuously practice our core values so that we are providing our patients with an educated and caring team that celebrates every success, delivers results, supports and empowers them through their journey, and builds relationships through clear communication and financial clarity.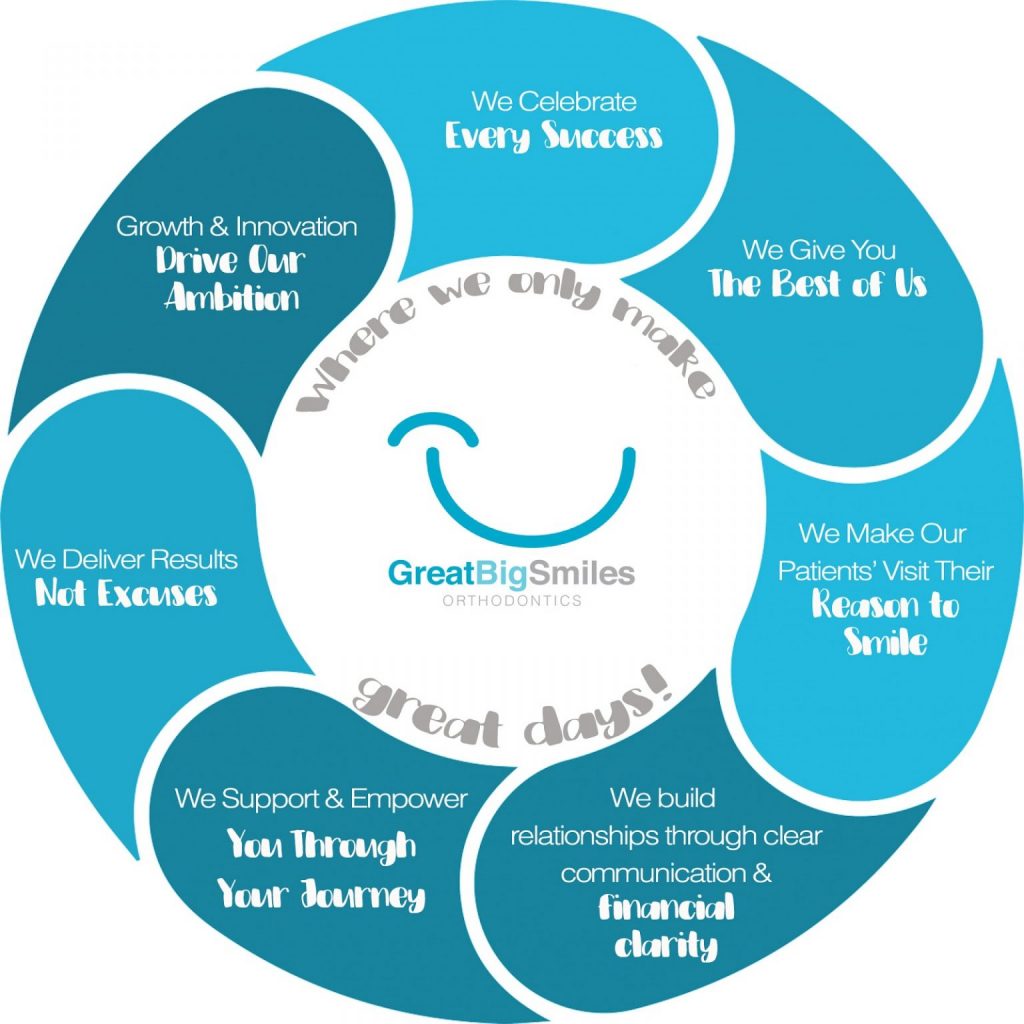 We may have listed financial clarity last, but it truly is one of our most imperative core values. We are able to accomplish this financial clarity and provide accessible top of the line treatment thanks to our partner, Orthofi.
Orthofi believes that you shouldn't ever have to choose between a payment you can afford and the best provider for you! They put the power back in your hands by allowing our patients to design a payment plan that fits in their budget. This allows our community to have access to our treatment plans, innovative technology, and topnotch team without having to worry about the finances. Thanks to their technology, they have been able to revolutionize the way our patients and their families pay for their treatment, which makes it easy for anyone to have a GREAT BIG SMILE!
HOW IT WORKS: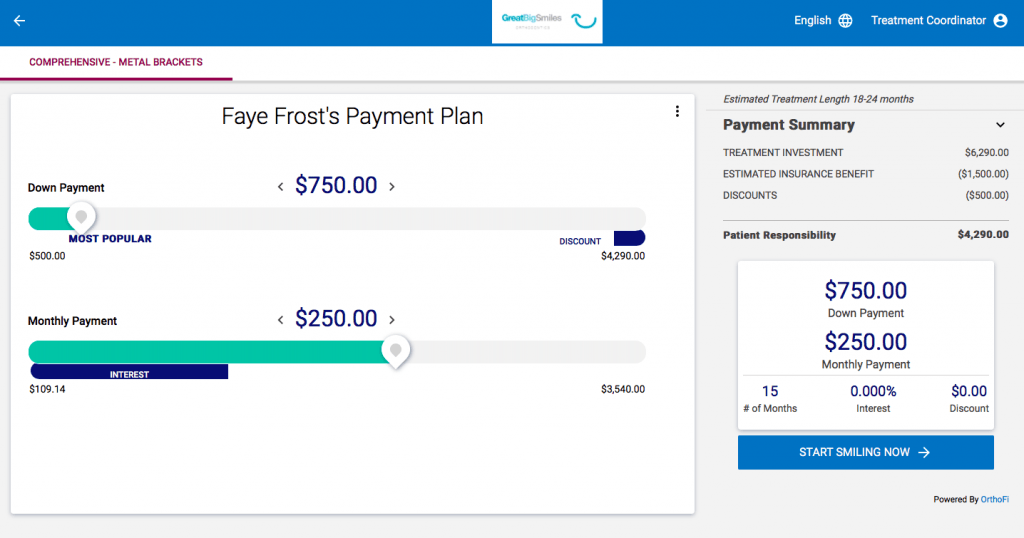 After you and the doctor have chosen the best treatment plan for you or your child, you will get to view your total treatment cost after your estimated insurance coverage and/or courtesies. This is the total payment you are responsible for.
You then get to use the slider to choose a down payment and monthly payments that comfortably fit in your budget.
Orthofi doesn't stop there! They compliment Great Big Smiles by taking care of insurance processing and payment management so that we can focus our energy on providing our patients with the very best of us. Why compromise? Excellent care is available for you!