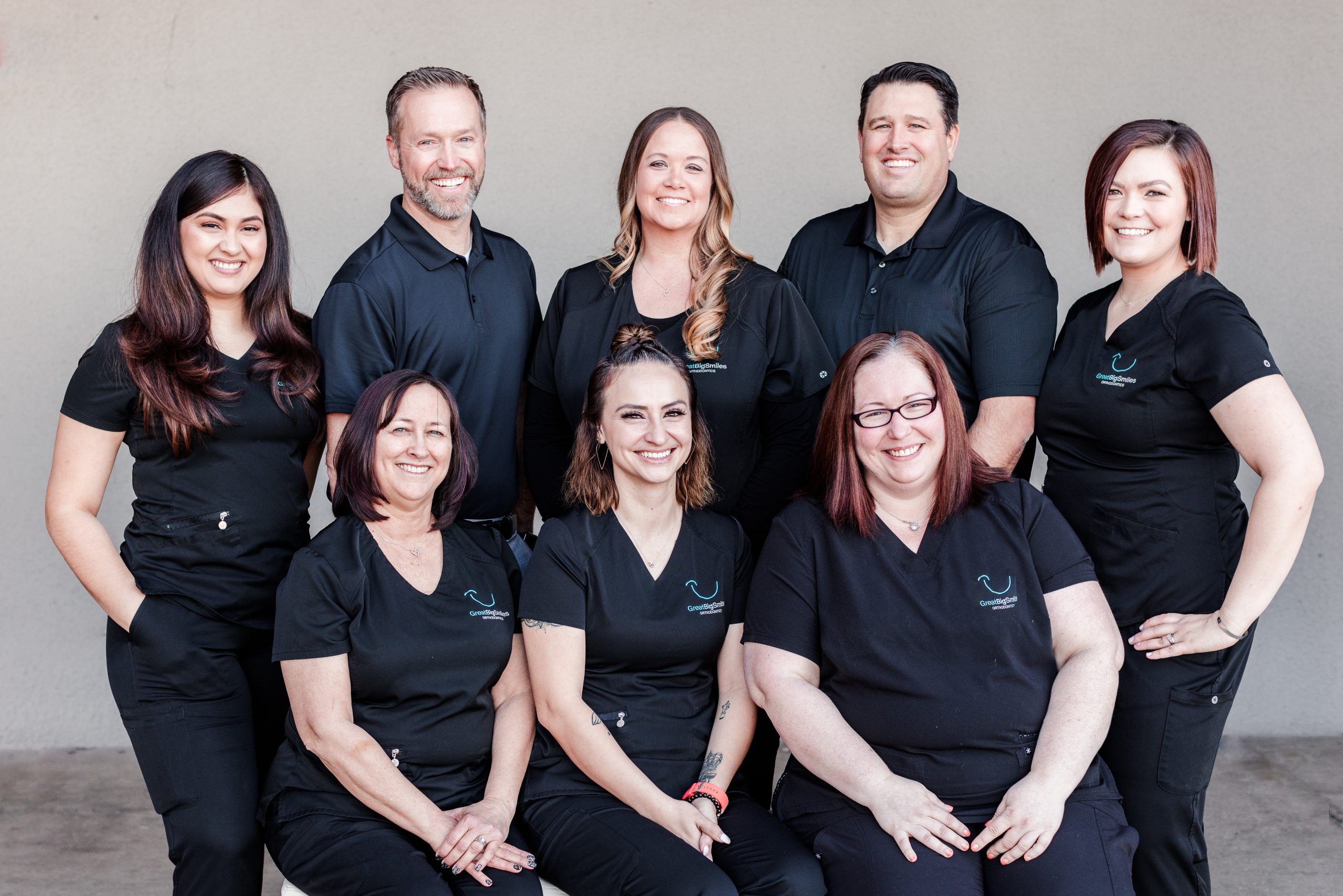 The Great Big Smiles Difference
At Great Big Smiles Orthodontics, we use our proven process to ensure that you receive the personalized, high-quality care you need.
Discovery
About Us
About You
Define Objectives
Solution Presentation
Present/Provide Customized Options
Make a Commitment
Deliver Timely Care
Leverage Technology
Maximize Efficiency
Ensure Patient's Satisfaction
Communicate Progress
Assess and Adapt
Maintain Treatment Results
Customize Retention System
Celebrate!
Reach Out and Share
We have an awesome team at Great Big Smiles who is committed to giving families great orthodontic care in Scottsdale and Glendale, AZ. We work with our orthodontist to run two upbeat office locations where we provide customized braces. To learn more about our orthodontic team members, take a look at their biographies below.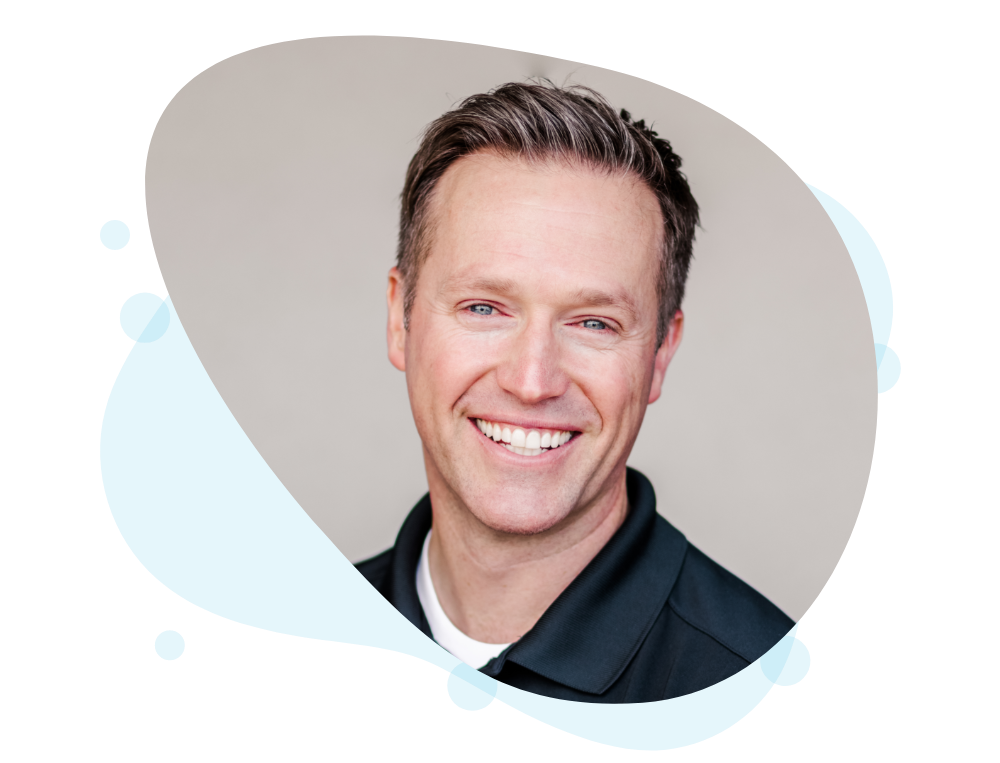 Meet Dr. Michael Bowen
My path to dentistry began at a young age, and through the support of wonderful teachers and mentors as well as hard work, I am able to give back to my community by creating lasting, healthy smiles. Education has always been important to me, and it is necessary for my success as an orthodontist. Patients deserve the best treatment that I can give, so I work hard to stay on the leading edge of advances in the field.
I grew up in California, but I call Mesa home. I have lived here for over seven years and love it. I have four wonderful children who make me proud every day.
I enjoy the outdoors and am passionate about giving back to the community in which I live. I am active in my church, the Boy Scouts of America, and the Boys and Girls Hope of Arizona. I spend time volunteering with St. Vincent de Paul and other community projects such as Arizona Mission of Mercy. My office is very happy to find ways to work with local schools, teams, etc. Just call and we'll talk! I look forward to finding even more opportunities to work in my community to better the lives of my neighbors and loved ones.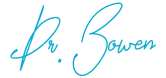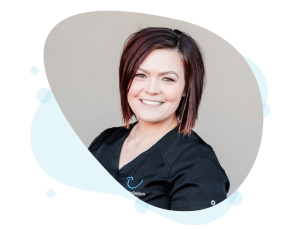 OFFICE MANAGER & TREATMENT COORDINATOR
As a treatment coordinator, I enjoy developing relationships with our patients. I love educating our patients about orthodontics and different treatment options available to them. My goal is to make your experience at Great Big Smiles fun and enlightening. I want you to leave our office feeling excited about your treatment at our office!
Favorite GBS Task: Making your experience at Great Big Smiles fun and enlightening so that you leave our office feeling excited about your treatment!
Free Time and Hobbies: Handwriting, crocheting and napping
Hidden Talent: Playing the piano
Favorite Food: Sushi and chocolate
Characteristics: Trustworthy, Dedicated and Funny Superpower Mom of Three
CLINICAL ASSISTANT & SUPERVISOR
I have been with our team at Great Big Smiles since the day Dr. Bowen took over the practice over ten years ago. I have over 40 years of experience in the field. In addition to working with patients and assisting Dr.B, I also help maintain a clean office and perform lab duties. Our office is a fun, stress-free place to work, and I enjoy coming in every day to be around my team. There is never a dull moment here!
Favorite GBS Task: Making beautiful smiles and building new friendships along the way.
Free Time and Hobbies: Camping, line dancing and shopping!
Hidden Talent: Decorating
Desired Superpower: To save the world
Characteristics: Laid-back, trustworthy and drama free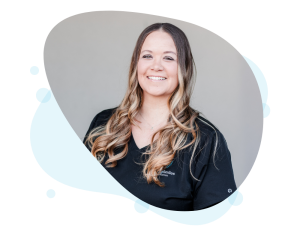 I have been in the orthodontic field for just under 20 years and as the financial coordinator, I will do my best to make payment options easy for you! I will bill your insurance to get the most benefit for you and your family. If you have any questions about your insurance, feel free to call or email me.
Favorite GBS Task: Making the financial investment less stressful and seeing patients smiling and cheering as they finish their treatment!
Free Time and Hobbies: Making the financial investment less stressful and seeing patients smiling and cheering as they finish their treatment!
Hidden Talent: Line-dancing
Favorite Food: Salsa
Characteristics: Loyal, serious and helpful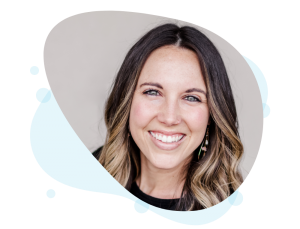 REFERRAL SPECIALIST & PHOTOGRAPHER
As the marketing director, I love connecting our patients and our team experiences with our community and giving back in anyway we can! My experiences as a special educator and a wedding photographer allow me to bring creative ideas to our patients and events, while capturing all of the fun as we create memories together.
Favorite GBS Task: Photographing our patients and celebrating the ones that love to refer new patients to our office!
Free Time and Hobbies: Singing, Photography, Traveling, & Spending Time with Family
Hidden Talent: Singing Blues and Rock-N-Roll
Favorite Food: Mini Gluten-free Cookies and Cream Cupcakes & Chimichangas
Characteristics: Loyal, Kind, & Walking Sunshine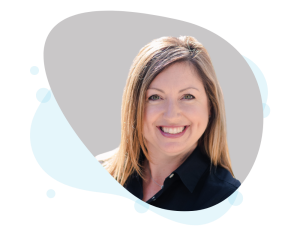 As the New Patient Liaison, I may be the first friendly voice you hear on the other end of the phone.  I have been back with Great Big Smiles for almost a year.  I was a Treatment Coordinator back in 2017, so I can answer your questions and help get you scheduled for your first appointment with our office and help you feel prepared to get you started on your new smile the very same day!
Favorite GBS Task: Scheduling our potential new patients
Free Time and Hobbies: Spending time with family, walking, hiking, cooking and decorating my home
Hidden Talent: Love financial analytics
Favorite Food: Almost anything Italian
Characteristics: Kind, Loyal & Tenacious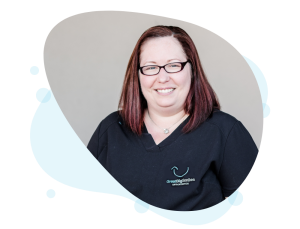 I have been in the dental field for over 4 years. I enjoy working as the Scheduling Coordinator because I am able to meet and build relationships with all of our patients. Being in control of the schedule allows the day to run smoothly and our patients to be seen on time.
Favorite GBS Task: Helping patients gain confidence through a new smile
Free Time and Hobbies: Making balloon animals, drawing and cake decorating
Favorite Food: Italian
Characteristics: Honest, Trustworthy & Patient