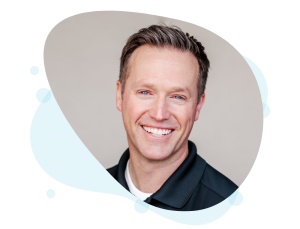 Meet Dr. Michael Bowen
My path to dentistry began at a young age, and through the support of wonderful teachers and mentors as well as hard work, I am able to give back to my community by creating lasting, healthy smiles. Each patient is unique, and I love meeting the challenges of each case. Working with our patients gives me a chance to get to know them, so I strive to make everyone feel like family. I want to see orthodontics change their lives as much as it has changed mine.
Education and Continuing Education
My education has always been important to me, and it is necessary for my success as an orthodontist. Patients deserve the best treatment that I can give, so I work hard to stay on the leading edge of advances in the field. I participate in several continuing education courses that are offered by the American Association of Orthodontists, Invisalign®, and other professional accredited associations.
Professional Memberships
Excellence in Orthodontics Study Club—Founding member
Former President of the Paradise Valley Dental Study Club, 2 years service
Completion of mini residency for sleep-related breathing disorders and craniofacial pain for adults and children
In the Office
I am passionate about providing the absolute best care to patients. They deserve the best I can give, and I treat them with honesty and compassion. Hearing about their lives, hobbies, and goals gives meaning to my profession. I could not do it without my team. I have never met a group of people so caring, professional, competent, and funny. They are committed to the success of not only the practice, but of every patient who walks through the door.
At Home and in the Community
I grew up in California, but I call Mesa home. I have lived here for over seven years and love it. I have four wonderful children who make me proud every day. When I am not in the office, I am often trying to catch up on home projects or working in the garden (I've even grown artichokes from seed!). I enjoy the outdoors and we go camping as often as we can. My dream is to have a cabin in the mountains someday. We recently rescued a 3 year old Boxer/German Shepard named Auburn!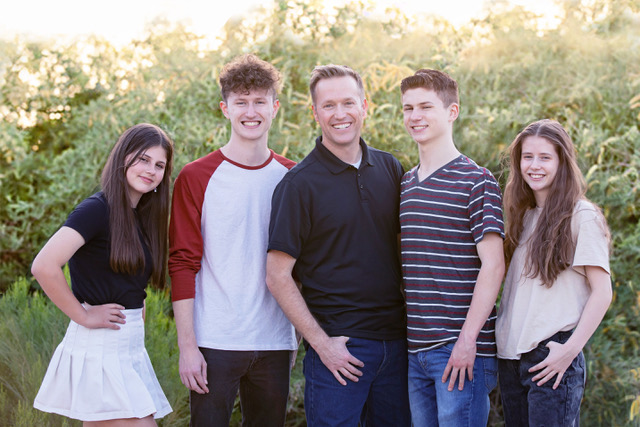 I am passionate about giving back to the community in which I live. I am active in my church, the Boy Scouts of America, and the Boys and Girls Hope of Arizona. I spend time volunteering with St. Vincent de Paul and other community projects such as Arizona Mission of Mercy. My office is very happy to find ways to work with local schools, teams, etc. Just call and we'll talk! I look forward to finding even more opportunities to work in my community to better the lives of my neighbors and loved ones.